-----------------------------------------------------------------------------------------------------------------------
waving hi from the hills of North Carolina :)
Welcome
Summertime Blog Hop
If you happened along my blog and want to start at the beginning of the hop, then please start out at the
CardMakers blog
!
You don't want to miss out on anything
! I also recommend joining up to follow both the Really Reasonable Ribbon and the CardMaker's blogs so you will
always
have tons of inspiration at your fingertips!
AND
Really Reasonable Ribbon will have a prize offered on their blog for a randomly selected comment there and will be giving away 2 additional July Ribbon Club Assortments, one from comments on a random RRR Designers blog and one from comments from a random Cardmaker Designer's blog!
So make sure you leave a comment and you might win this!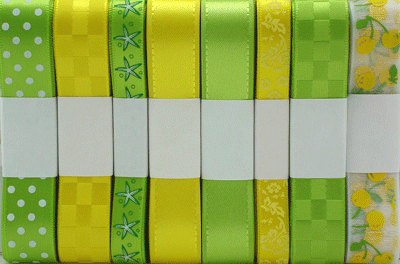 For my project I created a cute little gift box, perfect for adding candy, or a small gift for a friend!
After cutting out the template and scoring all the folds with my
Scor-Buddy
, I lined the inside of the box with green paper.
Next covering the outside of the box with a lighter green paper, and adding strips of the
Scor-Pal Tape
: for the ribbon that I was going to embellish the box with.
For the window, I first stamped 'friend' with
Stazon
ink, lined both the front and the back edges of the window with
Scor-Pal Tape
and then filled it with beads and tiny flowers:
And when it's all put together, I used my
Bow Easy tool
to create a fab bow for the top of the box!
Now if you would like to win some goodies to make you own box, including some fab Scor-Pal Tape, then let me know by leaving a comment and "waving hi from where ever you are from" and if you want to have 2 entries then please become a follower to my blog and let me know you joined :)
so
your next stop on the hop is
----------------------------------------------------------------------------------------------------------------
Are you a pinner? Do you create things from your pins? If you are and if you do, then please blog about it and link it up to
Project Pinterest
!